Give an Awesome is a complementary mobile application Promoting the spread of love and kindness through the giving of gratitude. This free platform encourages users to perpetuate positivity within society by generating a simple gift with creative and personal expression. Each share will create a ripple effect of kindness. The concept came from the belief that digitally sharing gratitude on a worldwide platform would inherently encourage and inspire positive thoughts and behaviors.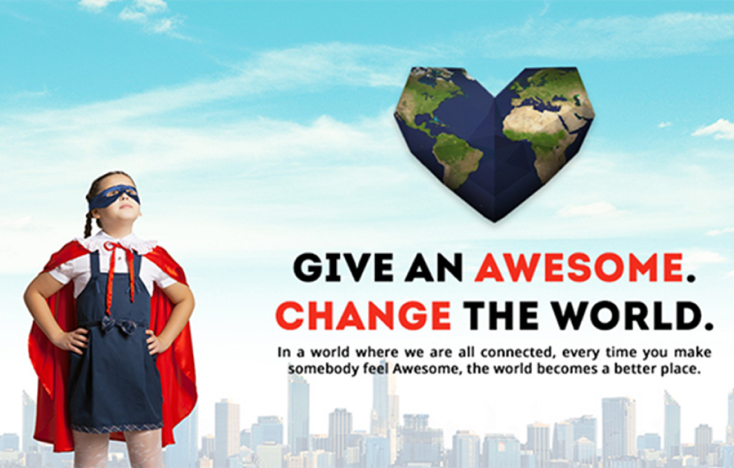 "Every time you make just one person feel awesome, the world is a better place," say creators, Bert Pope and Jimmy Fasig. "We created this platform because we believe that being able to share love, gratitude, and appreciation with others can transform the paradigm in which we see ourselves, others, and the world."
To "give an awesome", users can upload a photo adding a text or Awesome logo that then can be shared by text or email. Users have the Awesome library for use to text and send quick fun Awesome messages as well.
Tell Your Love ones, Your Co-workers, Friends, Boss,Or Someone You Know Just How
Awesome

they arel It's 100% Free.